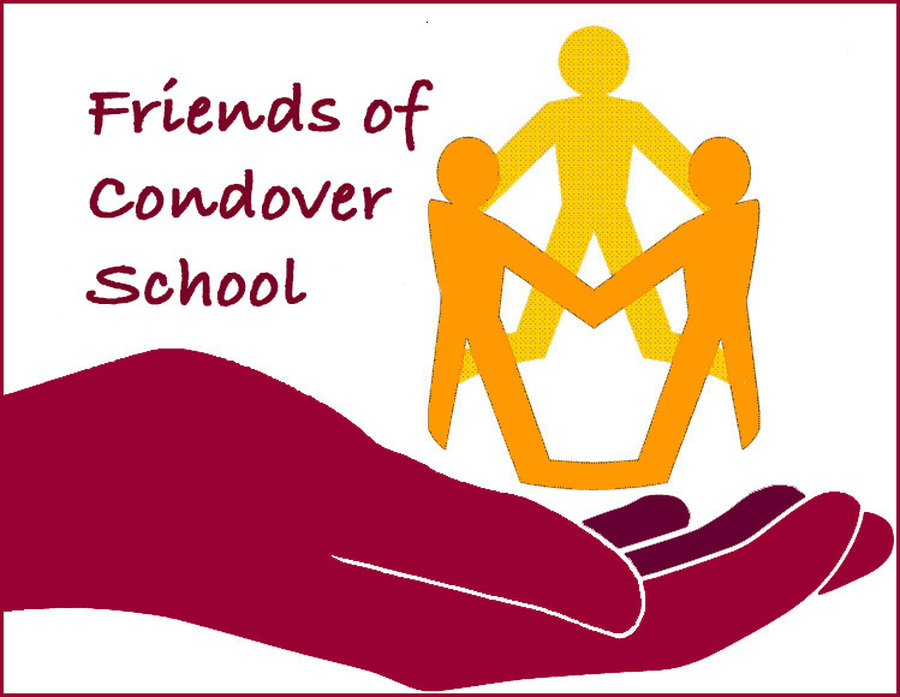 Here is the new Friends of Condover School logo - look out for this on newsletters and information coming home in the children's bags for our next fun events and fundraising ideas!
Friends of Condover C.E. School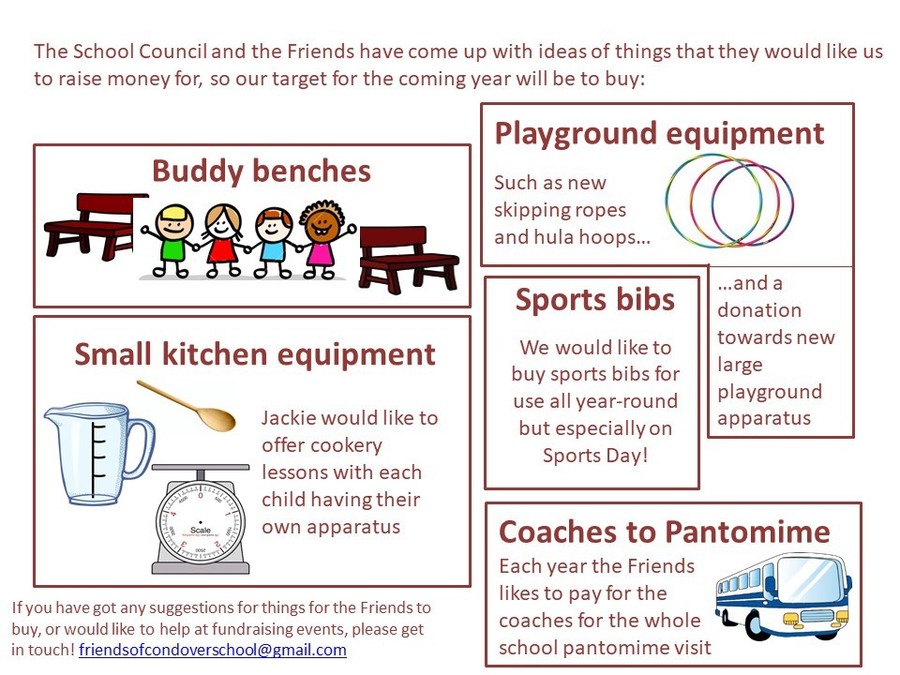 Friends of Condover School
Meeting Update
Last Friends meeting.
Jo Gerrard officially stood down from her role as Chairperson and a new committee was elected. Lots of the people present last night expressed a desire to be involved and shared their skill set which was diverse. Ultimately the group needs key people to ensure that it is led effectively and the following committee was elected.
Chairperson– Debbie James
Treasurer - Hannah Drummond
Secretary– Rachel Morgan
Committee Member– Phee Hillier
Committee Member– Alex Lowe
Committee Member— Kirsty Jones
The purpose of a Friends Group is to raise funds for those extras in school which the budget does not stretch to. At the same time it has a social function allowing people involved with the school to come together and enjoy informal and fun events together.
Parents of pupils at Condover School are always welcome to attend or contribute to our meetings. Your ideas, thoughts, skills and expertise will be gratefully welcomed.
If you would like to contact any of the committee regarding Friends please email
friendsofcondoverschool@gmail.com